BIOGRAPHY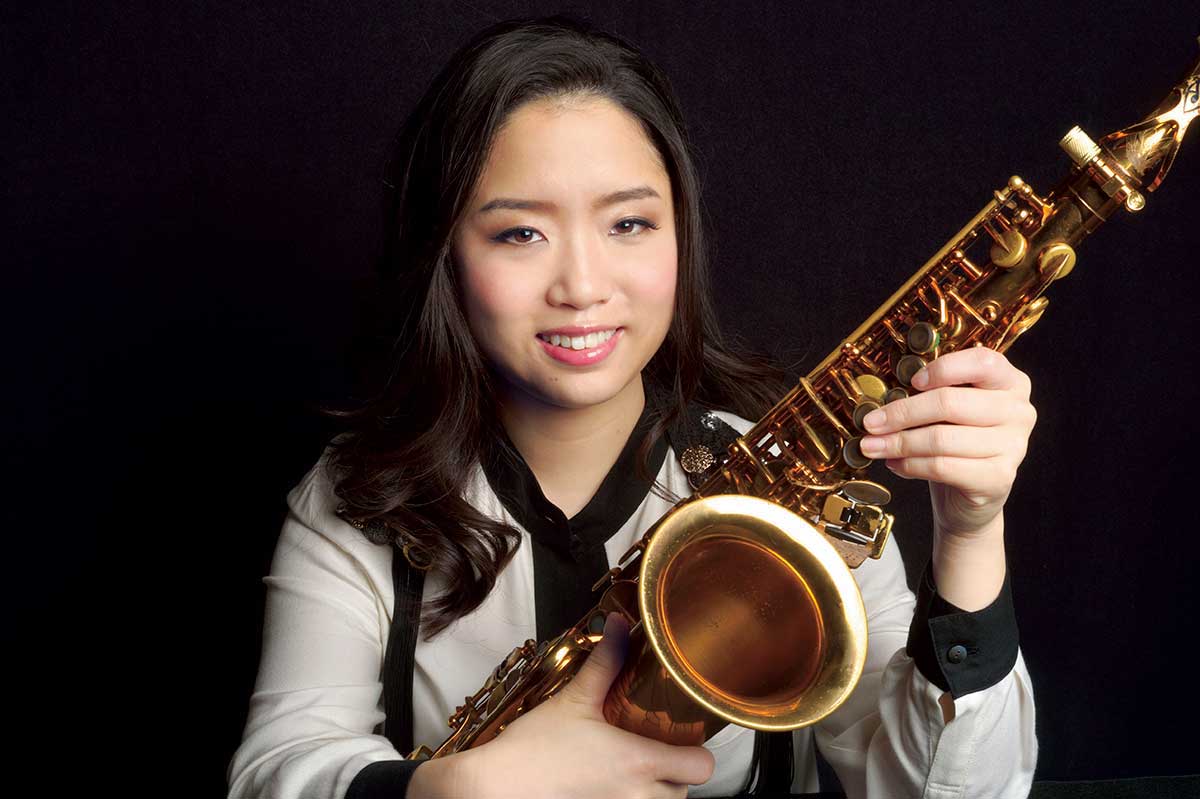 photo: Yasuhisa Yoneda
ERENA TERAKUBO
Terakubo was born in Sapporo, Japan in 1992. She began playing the alto saxophone at the age of nine. For six years from the ages of 10, she participated in the Sapporo Junior Jazz Orchestra, where she took jazz clinics with musicians including Herbie Hancock and Tiger Okoshi. Terakubo later attended the Berklee Five-Week Summer Performance Program, where she was rewarded a full-tuition scholarship and was chosen for the Berklee Summer Jazz Workshop with Terri Lyne Carrington.
In 2010, Terakubo released her first album, "North Bird" with Kenny Barron, Christian McBride, Lee Pearson, and Peter Bernstein, through Japanese major label King Records, and it marked no. 1 on the Japanese jazz charts, and was awarded Swing Journal's Gold Disc. Later that year, she performed with Ron Carter, Omar Hakim, and Will Boulware at the Tokyo Jazz Festival.
In 2011, she recorded her second album, "New York Attitude" with Kenny Barron, Ron Carter, Lee Pearson, and Dominick Farinacci. In the same year she was chosen as Presidential Scholar from across the world to attend Berklee College of Music.
In 2013, she recorded her third album "Burkina" with Kenny Barron, Ron Carter, Lenny White and Jimmy Cobb.
In 2015, she moved to New York after graduating from Berklee Collage of Music. In 2016, she released her fourth album, "A Time For Love" with David Hazeltine, David Williams and Lewis Nash, through Canadian label Cellar Live.
In 2018, she has released her newest album "Little Girl Power" with her own regular Japanese quartet throuth King Records.
Her concert appearances have included Tokyo Jazz Festival, Sapporo City Jazz Festival, Kitara Hall in Sapporo (with Sapporo Symphony Orchestra), D.C. Jazz Festival and the Playboy Jazz Festival in Los Angeles. She has been fortunate to work with musicians such as Sadao Watanabe, Terumasa Hino, Yosuke Yamashita, Eddie Gomez, Jimmy Cobb, Anthony Jackson, etc.
Terakubo keeps playing energetically in the States as well as in Japan, as one of the most promising talents in jazz music.